© 2017 Renan Protector
—
All by this author ›
Make
Favorite Author ›
Get it
$5.99
---
Best Chart Rankings*
#170 in
Kids Games
(
iPad
) on May 18, 2017
#13 in
Business
(
iPhone
) on May 12, 2017
#4 in
Business
(
iPad
) on Jun 30, 2017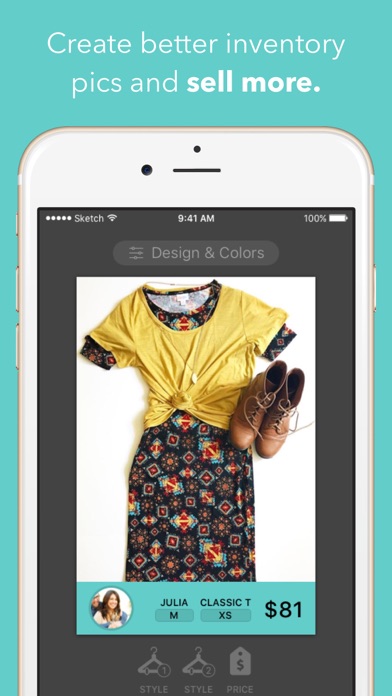 It's time to stand out from the crowd. Hundreds of hours have been spent in the search of creating and perfecting the ultimate Inventory Collage-creation tool for Consultants. LuLaPhoto is a smart, intuitive inventory Collage-Tool built to boost your sales as a Fashion Consultant.
With a specific focus on SPEED and CUSTOMIZABILITY, LuLa Photo features a time-saving Quick Edit Mode, various, fully-customizable templates and a flexible collage-saving system with Google Drive-integration. To make the collage-creation process extra fast, LuLa Photo includes templates with pre-defined styles and prices that get saved automatically. In fact, by the time you read this, you could've already created a collage. Oh yeah. :)
FEATURES
• Color and branding customization to stand out from the crowd.
• Extensive collage templates with automatic alignment functionality
• Lightning-fast Quick Edit Mode with pre-defined styles, sizes and prices
• Template Management System with Single-Item- & Outfit-templates
• High-Resolution Collage Export to Google Drive + Cameraroll
• Highly customizable template layouts that get saved automatically